So what better way to express our love for our Mother's then a printable for her to enjoy.  And how about making a frame to go with it too.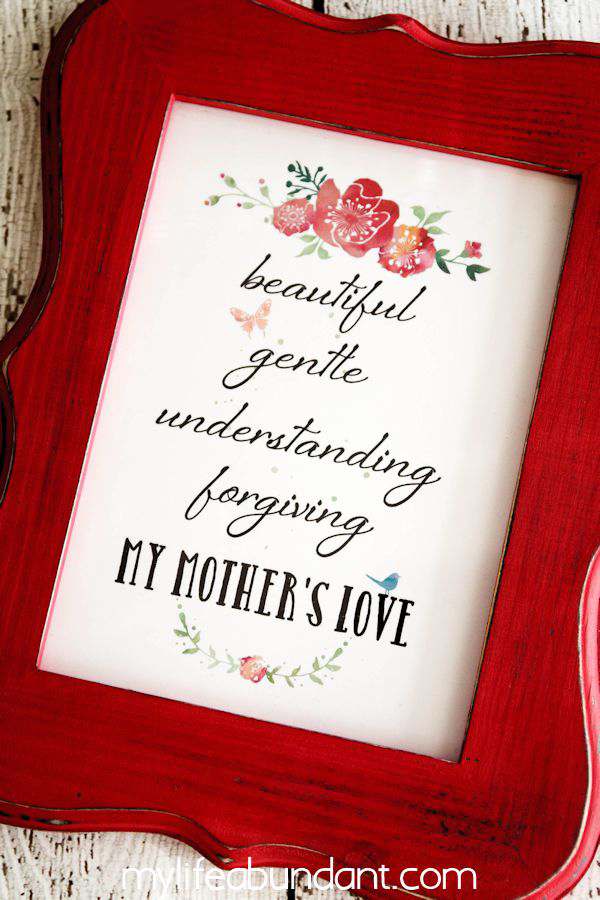 While cleaning out my
office closet
a few months ago, I came across a 5 x 7 inch craft frame that would be perfect for this.  Don't you just love finding treasures you didn't know you had? First I searched through my craft paint and decided on cranberry.  Its so bright and cheery.  I then looked in the garage for some black spray paint and found a can of dark primer with just a little bit in it.  Perfect.  Use it up and another item out of the garage.